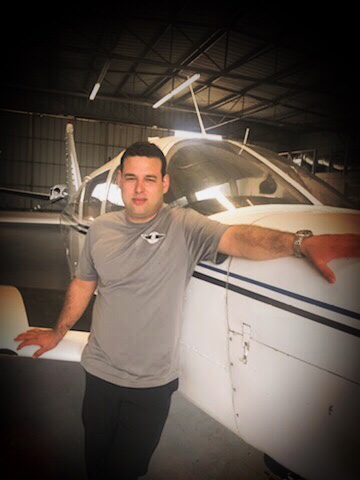 Mauricio is a native of Brazil. He left home and moved to the United States in 2006 when he was just 17 years old.

After many years of being a flight simulator enthusiast, Mauricio began to pursue his childhood dream of becoming a pilot in Kansas City, Kansas in 2010. Through years of hard work, studying and dedication, he earned his flight instructor certificate in 2015, graduating first in his class.

Shortly after, he became Chief Flight Instructor for a local flight school. Mauricio holds a CFI, CFII, MEI, AGI, and IGI. He joined Moses Aviation Services in 2020 as a fulltime flight instructor.

Mauricio enjoys flying and spending time with his wife Claudia exploring the outdoors. He is a great example of what a love of aviation and perseverance can achieve.