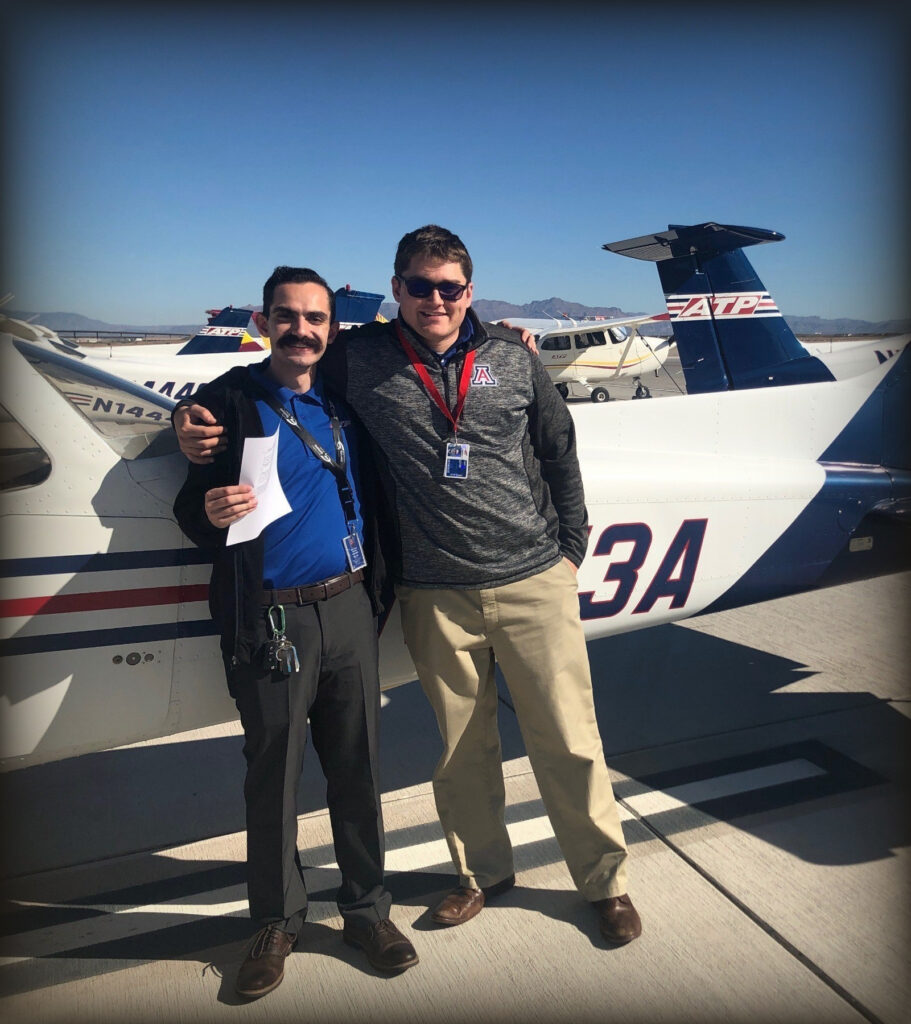 Alex was born and raised in Tucson, Arizona and has always been an aviation lover. From dreaming of flying fighter jets as a kid to visiting the local air museum with his family, flying was on his mind from a young age. He officially caught the aviation bug when his cousin took him flying while he was in college.

He finished his Bachelor of Music in Music Performance from the University of Arizona in 2016, and after a few years of working in Mexico, he decided on a career change. He began flight training at ATP Flight School in Mesa, Arizona, where he earned his Private, Instrument, Commercial, CFI, CFII, and Commercial Multi, all in 2019.

He has been instructing since then at various programs throughout the Southwest, where he met his wife. He enjoys sharing his love for flying with anyone that will listen and is willing to go above and beyond to make sure his students are successful.